This tutorial was originally filmed as a live stitch-along during the 2020 Covid 19 Pandemic lockdown and was filmed by Louisa on her phone at home!  It features 4 step-by-step videos that were filmed each week to try to keep spirits up with a bit of stitching! Please start the session with your fabric stretched in you hoop and the pattern drawn onto the fabric, if you are unsure of how to do this instructions can be found
here
.
You will need: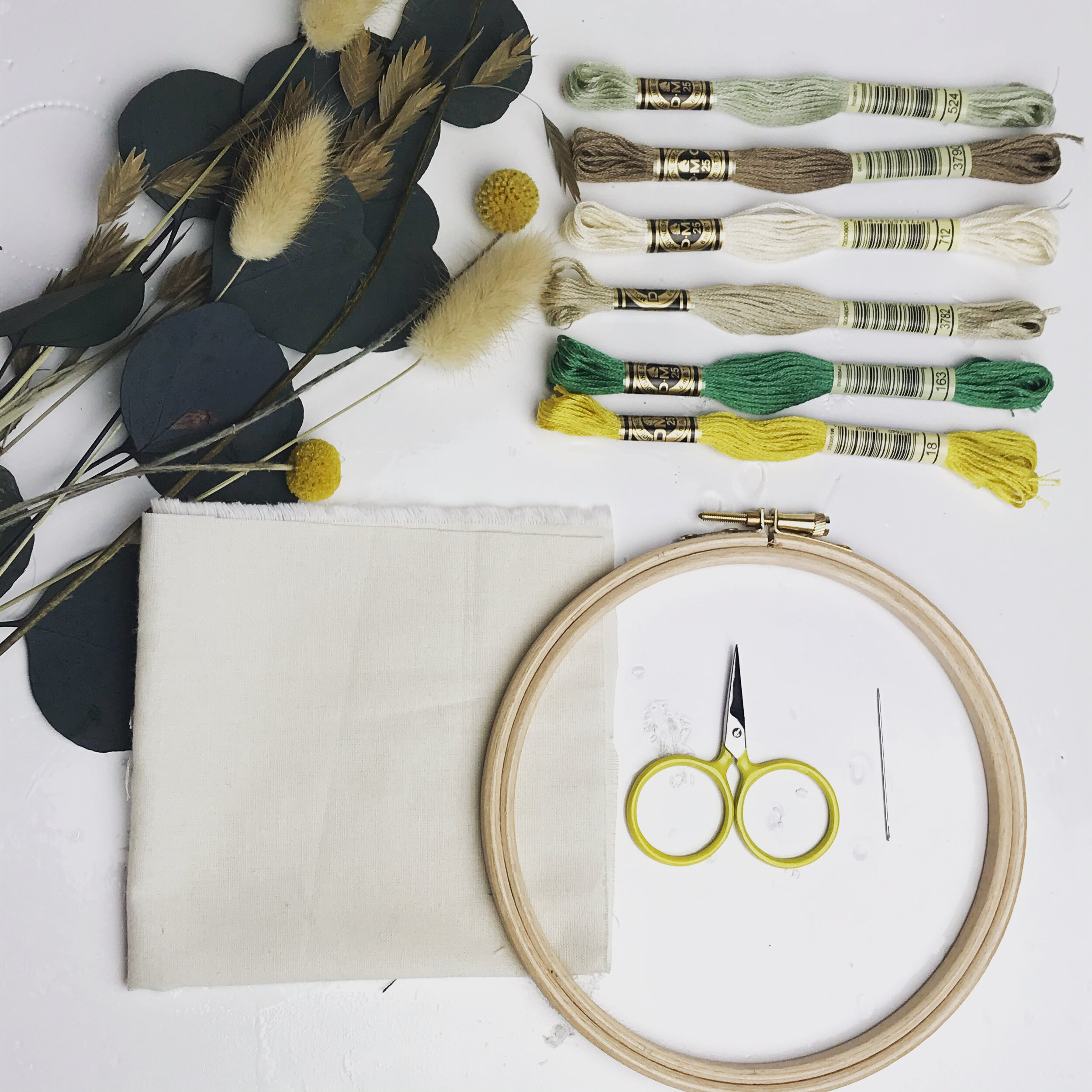 1 x Embroidery hoop I will be using a 5"/ 12cm hoop but you can scale the pattern up or down on your computer if you have a different size. 1 x Embroidery needle1 x pair of small scissors1 x piece of medium weight cotton or linen fabric roughly an inch bigger than your hoop. We used Cloud 9 organic cotton fabric in Ivory. 6 x Embroidery cotton colours. I will be using DMC 6 strand cotton embroidery thread in the following colours: 3782, 712, 3790, 18, 524 and 163. Please feel free to substitute with colours of your choice. We would love to see your versions so why not be creative?! tag us your finished creations #stitchhappiness
You can download the free pattern here.
Week 1 -  The first week of the stitch along - Creating the eucalyptus leaves of the free pattern. Including how to work on a fanned out satin stitch, stem stitch and couching stitch as well as some irrelevant chat about my nails and kids! Enjoy! 
 Week 2 - Join me for the second week of my free modern embroidery stitch along. This week we tackle the grasses.
Week 3 - Join me for the third week of the Stitch along. 
Week 4 - Join me for the fourth and final instalment of the stitch along.